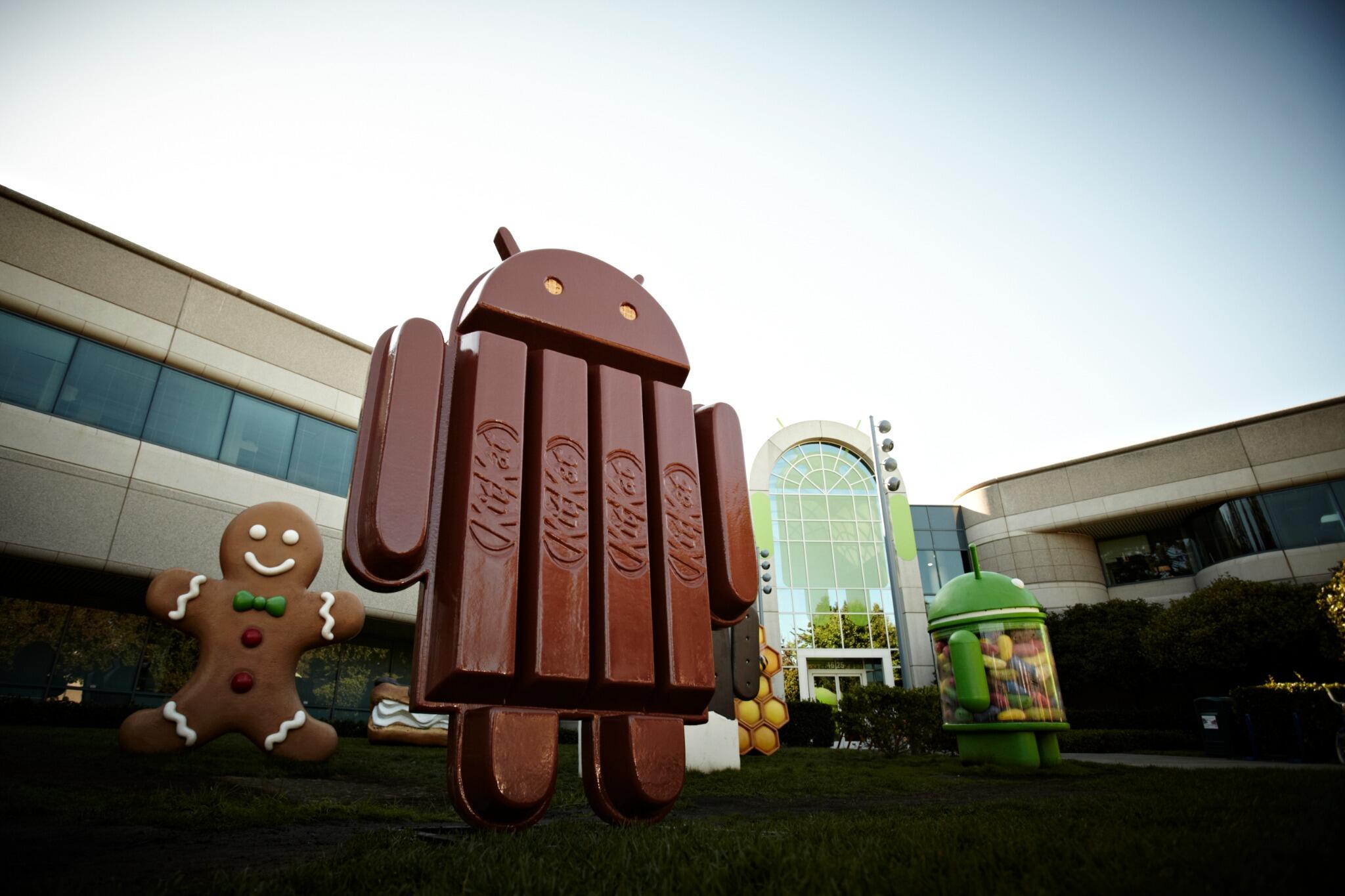 Here we thought we were all SO CLEVER thinking the next version of Google's mobile operating system would be called "Key Lime Pie".
Well fresh from the Twitters, Senior VP in charge of Android and Chrome OS Sundar Pichai just posted this tweet:
We now have over 1 Billion Android activations and hope this guy in front of the building keeps that momentum going pic.twitter.com/V0VovgmObl

— sundarpichai (@sundarpichai) September 3, 2013
For those not hip to Google Android names, every major revision of the OS is given a tasty dessert name. Starting with version 1.5 we've seen Cupcake, Donut, Eclair, Froyo, Gingerbread, Honeycomb, Ice Cream Sandwich, and we're currently on Jellybean. This marks the first version of Android to use a proper product instead of a generic dessert name.
On a personal note, Kit-Kats (especially authentic British imports) are one of my fave candies.
UPDATED!
It looks like Kit-Kat is getting in on the fun too. The pair just launched The Android KitKat page, and are hosting the story of Android's development, and the journey which took them to 1 billion activations. To celebrate they're giving away a Nexus 7 and Google Play credit.
Is it wrong that I kinda wish I could win a Kit-Kat?
Google has posted the video of KitKat Droid's statue being unveiled at the Google campus. Watch out around 37 seconds into the video to catch a glimpse of what might be the next Nexus phone!
MORE UPDATES: the video below just went private! Looks like someone at Google finally noticed the leaked Nexus?
[youtube=http://www.youtube.com/watch?v=sMJ5APvE6uU&w=640&h=480]